January 09, 2020
4 Irish Dishes you need to try before you leave Ireland!
Ireland's temperate climate allows us to grow the freshest of ingredients and our cuisine takes advantage of this. One advantage of all the rain is that the lush green pastures it creates allows us to produce world class beef and lamb. We have created a list of 4 Irish Dishes you need to try. Whilst we may not have the same reputation as other European countries such as France, Ireland still has plenty to offer!
Irish Stew
Let's start off with a classic that is guaranteed to warm you on a winter's eve. Whilst there are a couple of variations on the dish the main staple ingredients are lamb, potatoes and onions. The dish dates back many centuries and was recognised as early as 1800. Back then mutton was often used rather than lamb by less affluent folks as it was cheaper. This dish is comfort food at its best.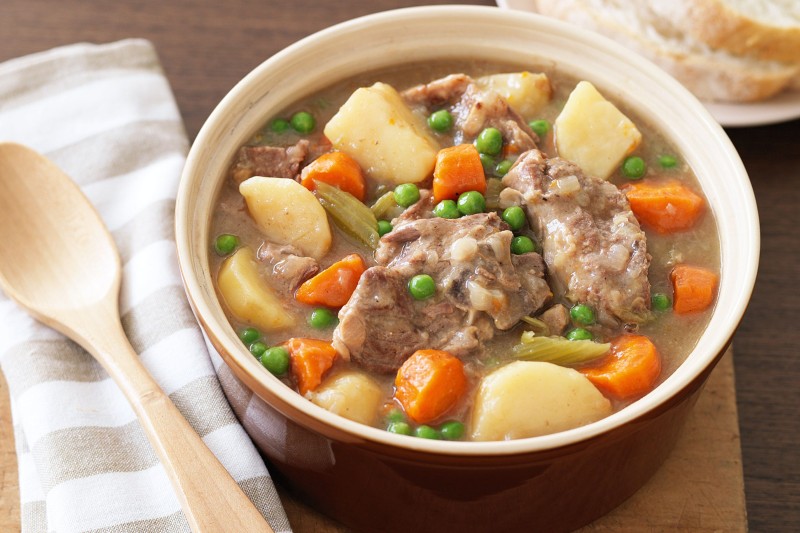 Soda Bread
A simple dish but an essential one nonetheless. Soda bread is very quick to make thanks to the fact that it is leavened with baking soda rather than yeast. It is available in brown or white varieties and its main ingredients are flour, buttermilk and salt. Its best served with lashings of butter and a cup of tea.
Cockles and Mussels
Ireland is an island which is of course surrounded by the ocean so we have pretty good seafood. This dish was made famous in the song ''Molly Malone''. The song tells the story of a fictional fishmonger who traded on the streets of Dublin but died young of a fever. The song has become the unofficial anthem of Dublin and there is even a popular statue dedicated to Molly in Dublin.
Bacon and Cabbage
Bacon and Cabbage is renowned as one of Ireland's best known dishes. Back in olden days a family would rear a pig over the summer that would then have to be sold in the winter for money. However if you were from a wealthier family you could afford to kill the pig and treat yourself to Bacon and Cabbage.