January 10, 2020
The Burren
The Burren is a place of wonder with its lunar landscape. Formed over 340 million years it is made up of huge slabs of limestone pavements which have since eroded in unique patterns creating deep cracks which give it a distinctive appearance. The word "Burren" comes from an Irish word "Boíreann" meaning a rocky place which is pretty appropriate all things considered! So how exactly do you end up with a landscape like the Burren's? Well it isn't easy, hard to believe it nowadays but the Burren was once under a tropical sea and the skeletons of animals & plants were compressed over millions of years forming the limestone.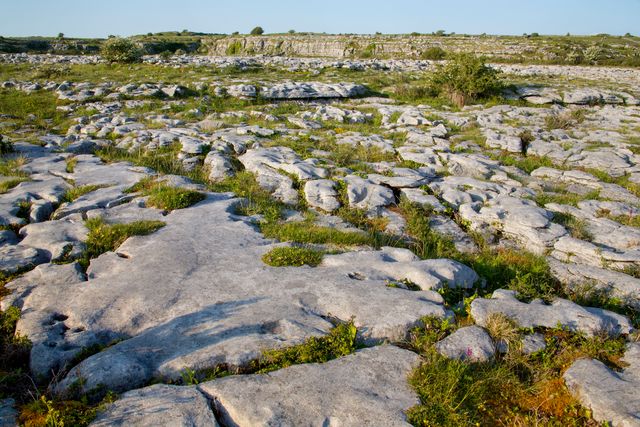 The Burren provides a nice contrast with the stereotypical rolling green hills associated with Ireland. Yes there are still lush fields (it is Ireland after all) but here they are peppered with limestone rocks. Don't be fooled by its appearance though the Burren is still jam packed with flora. This geological environment allows a diversity and abundancy of plant species like no other in fact it holds 70% of Ireland's 900 native plant species. There is a mix of Artic Alpine and Mediterranean plants as well as lime stone hating and limestone loving plants so clearly there is something special in the soil.
The best way to see the Burren is of course by bus. The roads here are narrow and winding so why not let someone else focus on the driving and enjoy the amazing views. On your drive you will spot abandoned cottages and castles and also see the stone walls used to divide up fields. To Irish eyes these are nothing unusual but visitors often ask why stone walls? Well the reason is quite simple actually. Back in the day the fields were full of stones that needed to be cleared and the farmers decided they may as well put them to use so they built walls, this both divided up the fields and cleared the fields of stones. You can also see the famine walls. These long walls run from top to bottom of the stony mountains in the Burren and seemingly provide no real purpose. The walls were created by men employed on work schemes during the famine. The main purpose of the scheme was to provide employment and income to the starving local communities during that dark chapter in Ireland's past.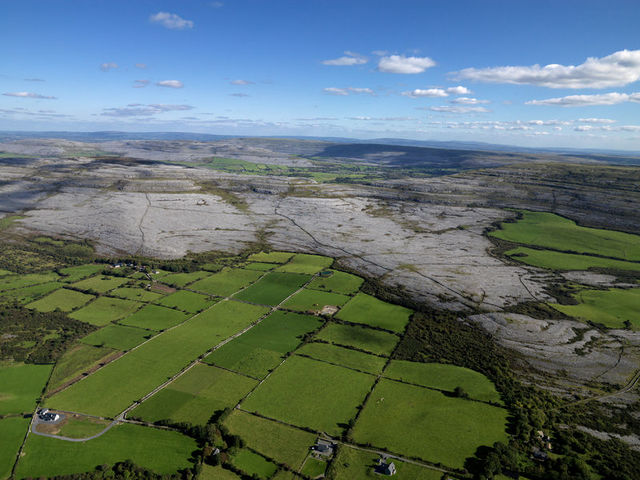 The Burren is truly one of Ireland most picturesque landscapes, just make sure you don't drop your camera in between the deep cracks in the limestone!
Explore the Burren as part of the cliffs of moher tour