January 17, 2020
Trad in Templebar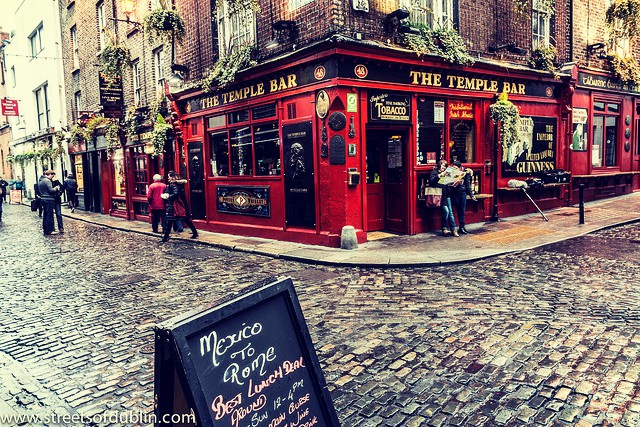 The symbol of the Celtic harp gives an idea of the importance of Irish music to the Irish culture.
But to properly experience this atmosphere you have to go to the heart of Dublin when we speak about folk music: Temple Bar. As everybody knows this area is called Temple bar thanks to the red pub "The Temple Bar"(not true it is named after the Temple family), and it is one of the most lively and electric areas of the city, mostly after 5 PM, when Irish people finish work and go to a pub to drink a pint of Guinness and enjoy live music.
When you walk along this beautiful neighbourhood vibrant and painted in bright colours, you will be carried by the sound of the fiddle, the guitar and the melodic voices… so let yourself be carried by this melody and go into a pub to enjoy the Irish atmosphere and its history.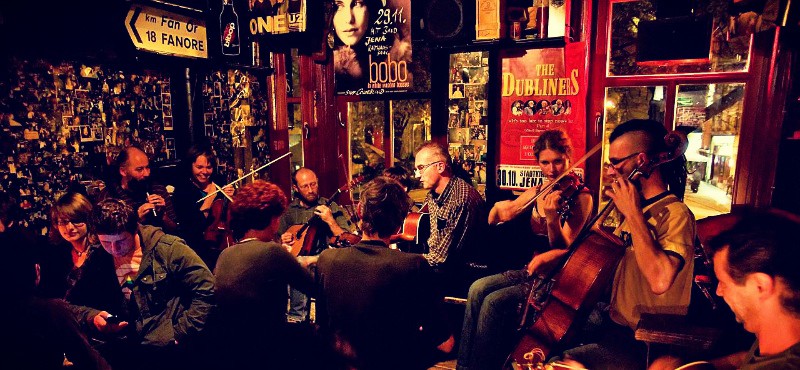 … The strong and passionate relation that links the Irish to the traditional music has its roots in the same Irish history: the songs were used as a way to tell and pass to all Ireland the deeds of heroes, but also the daily life and loves of the populous. Music, in fact, was used as a way of complaint and revolt: the most important themes were the oppression, starving and the celebration of revolutionary heroes. This musical tradition has never been broken; on the contrary it as strong as ever today, with the same instruments, voices and lyrics.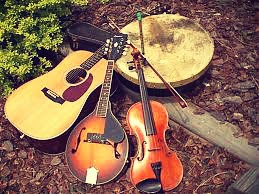 The pub has an important role in the birth of new groups because it is their springboard and the environment in which they interact. Even if you just walk in the streets of the centre you will find do many street artist that play the harp, fiddles, guitar and banjo.
Personally, I was really curious to discover this kind of music and I was surprised because it has the ability to involve you which is amazing, from the rhythm to the dance. If you go in a pub, in a few minutes you will be hugging a group of people and dancing to Irish music with them. This is really an amazing experience…so let the atmosphere involves you and enjoy your pint of Guinness!