January 17, 2020
Love. Loyalty. Friendship.
With these hands I give you my heart and crown it with my love.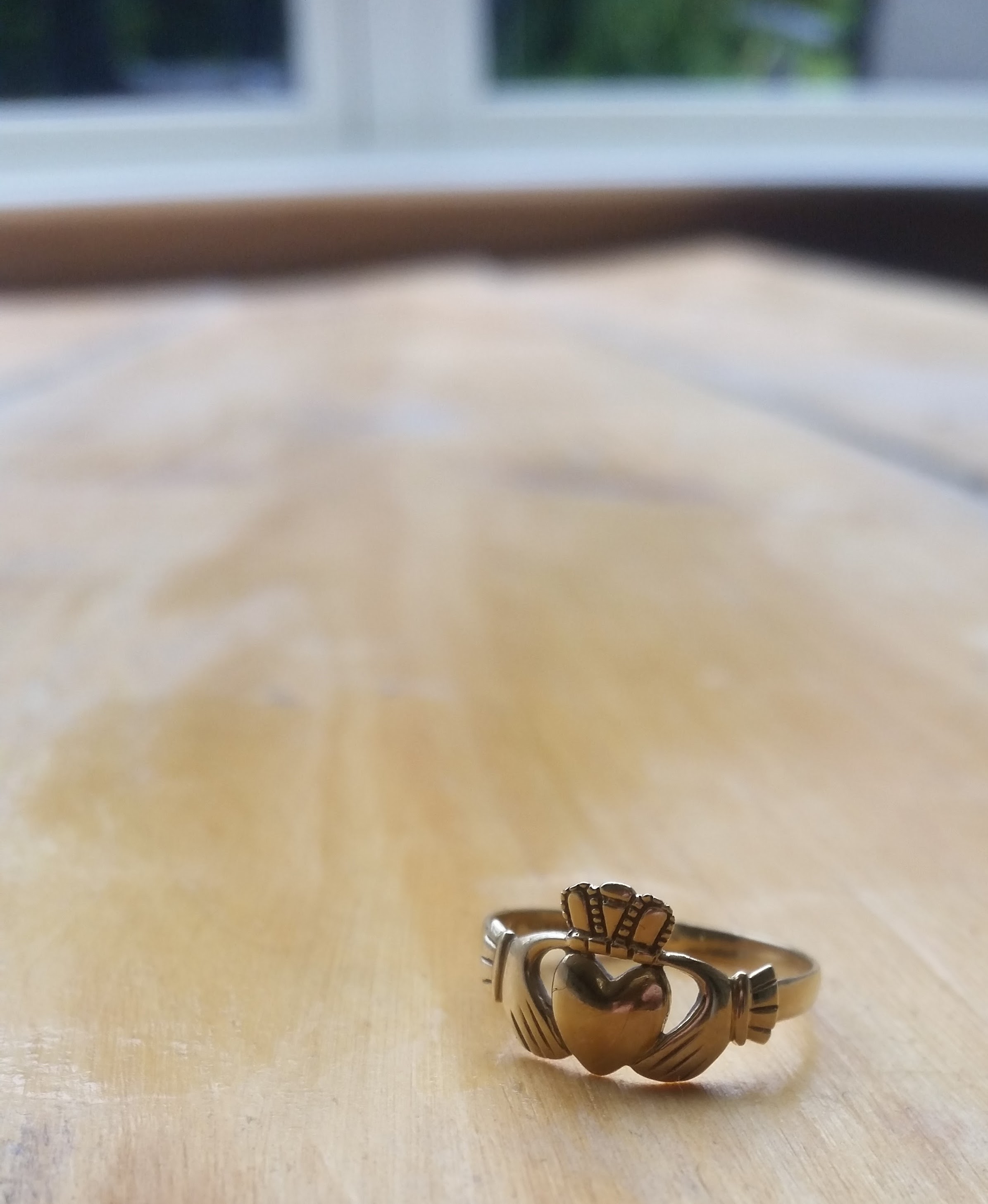 A heart to represent love. A crown to represent loyalty. Hands to represent friendship.
Traditionally an Irish wedding ring, the Claddagh can be found on any manner of jewelry or Irish product these days. The Claddagh has become almost as recognizable as the shamrock or the harp as Ireland's national symbol.
The symbol gets its namesake from the village of Claddagh in Galway on the west coast of Ireland. The Irish name, Cladach, means stony shore, an accurate depiction of the fishing village turned suburb. The design is credited to Richard Joyce of Galway. He learned goldsmithing while a slave in Algeria in the 17th century. After he was released from captivity he returned to his native land with his new trade.
How To Wear The Ring
On your right hand
Heart pointing out means you're single
Heart pointing in means you're in a relationship
On your left hand
Heart pointing out means you are engaged to be married
Heart pointing in means you are married
It is said to be bad luck to buy a Claddagh ring for yourself, so beware!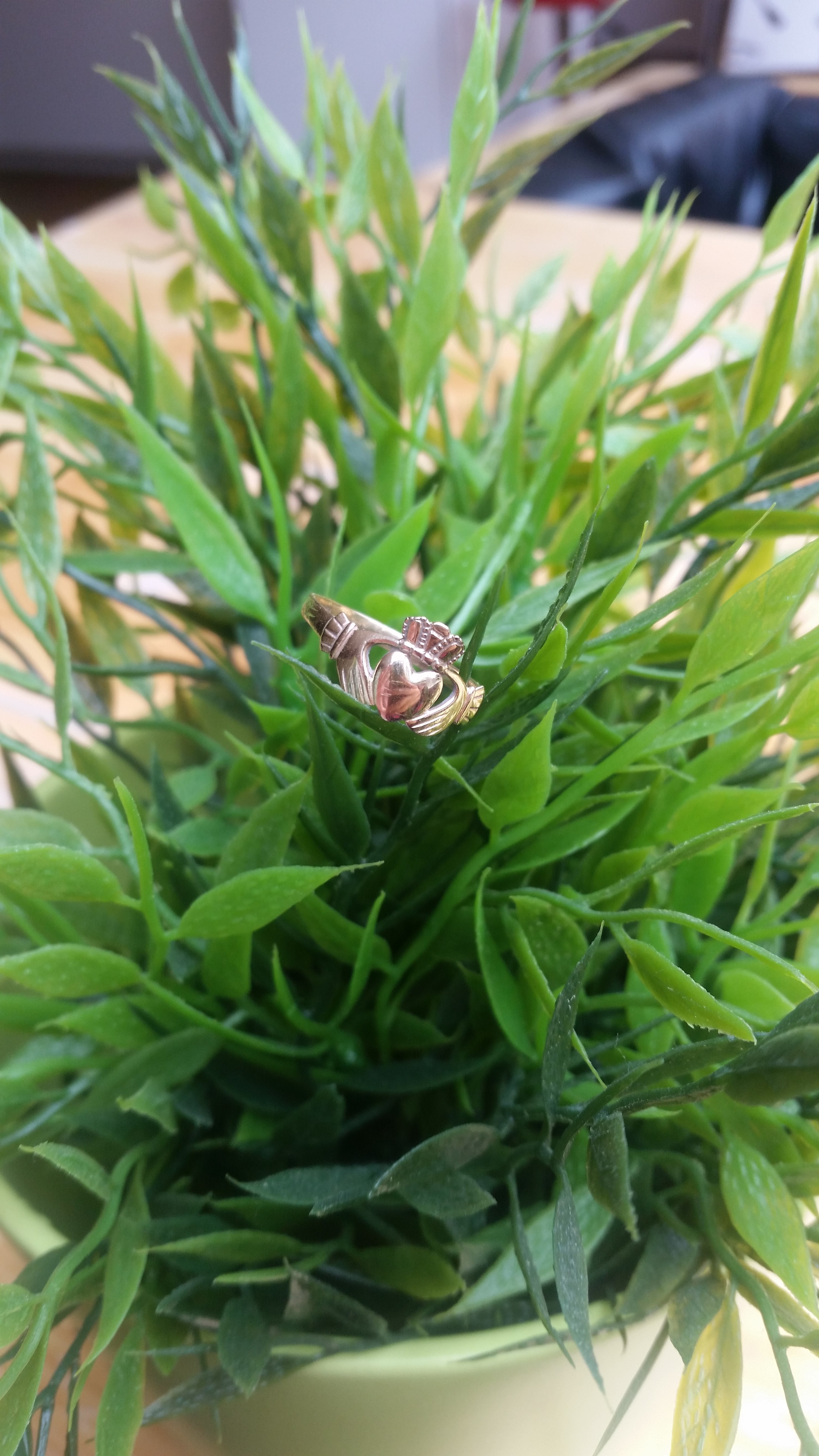 You can buy a Claddagh ring for your loved ones in Galway on our Connemara day trip. For more information see: WILD CONNEMARA TOUR
In love and friendship let us reign.