January 16, 2020
Antrim Coastal Drive
The beauty of the Antrim coastline is not as well known as the Wild Atlantic way, The scenic drive along the Antrim coastline is not as long as the Wild Atlantic way but it is every bit as stunning. A good place to begin the coastal drive is at Larne which is a village north of Belfast. Larne is a port town dating back 1000 years and has a population of 32,000 people, it is only 25 miles from the Scottish mainland and you can get views across to the the Mull of Kintyre on a clear day. As you travel north along the coast you will come upon the glens of Antrim quaint villages, beaches and cliffs. You will come to a village called Carnlough where you can take in the beauty of this harbour town and grab a coffee. Carnlough is situated at the base of Glencloy which is the second of the nine Glens of Antrim.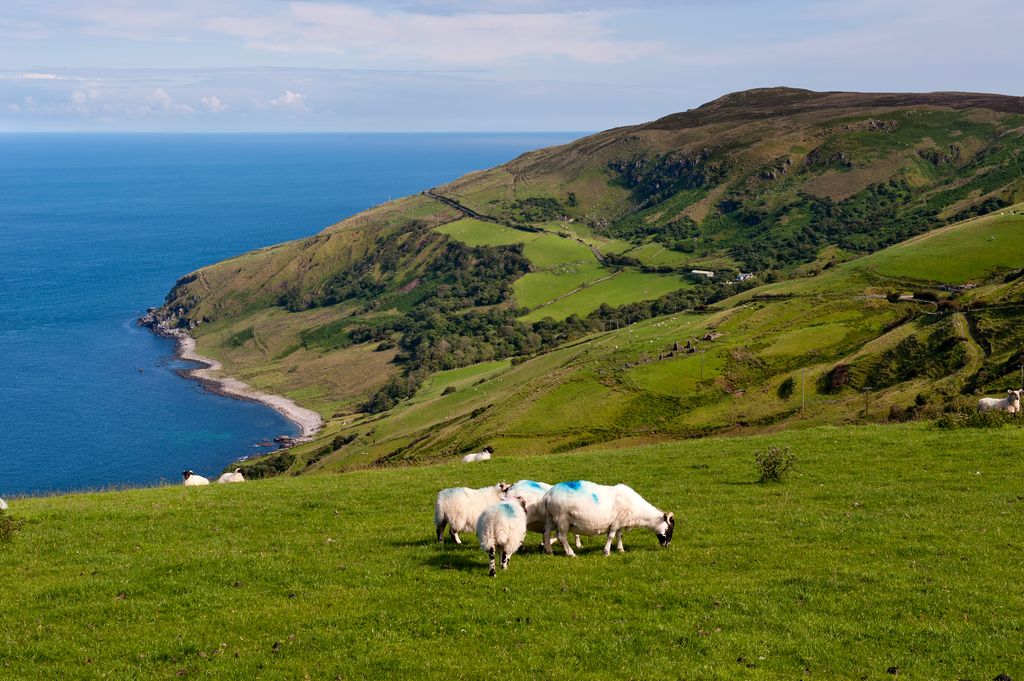 You travel along the Antrim coast road and you will come to Glenarm which translates to valley of the army. Glenarm has a long history and was the seat of the MacDonnells. The village is now designated a conservation area and is the oldest village in Ulster, the main street leads up to the imposing Barbican gate which marks the entrance to Glenarm castle dating from 1750. The castle itself is the private residence of Randal viscount Dunluce but its gardens are open to the public between May and September.Continue your journey to Glenariff meaning the glen of the ploughman. This is the biggest and best known of the nine Glens of Antrim. The stunning glens were formed by giant glaciers, they carved out deep rifts in the landscape as they retreated in the last ice age. They are beautiful and known the world over thanks to the ballad "the glens of Antrim".
Head on to Cushendall, This is a quaint village at the meeting point of three of the Glens of Antrim, you can enjoy spectacular views of the table topped Lurigethan Mountain.travel along the road hugging the coastline to Ballycastle, you get spectacular views of sandy beaches before the landscape changes to cliffs and rugged coastline. You also get stunning ocean views incorporating Rathlin Island.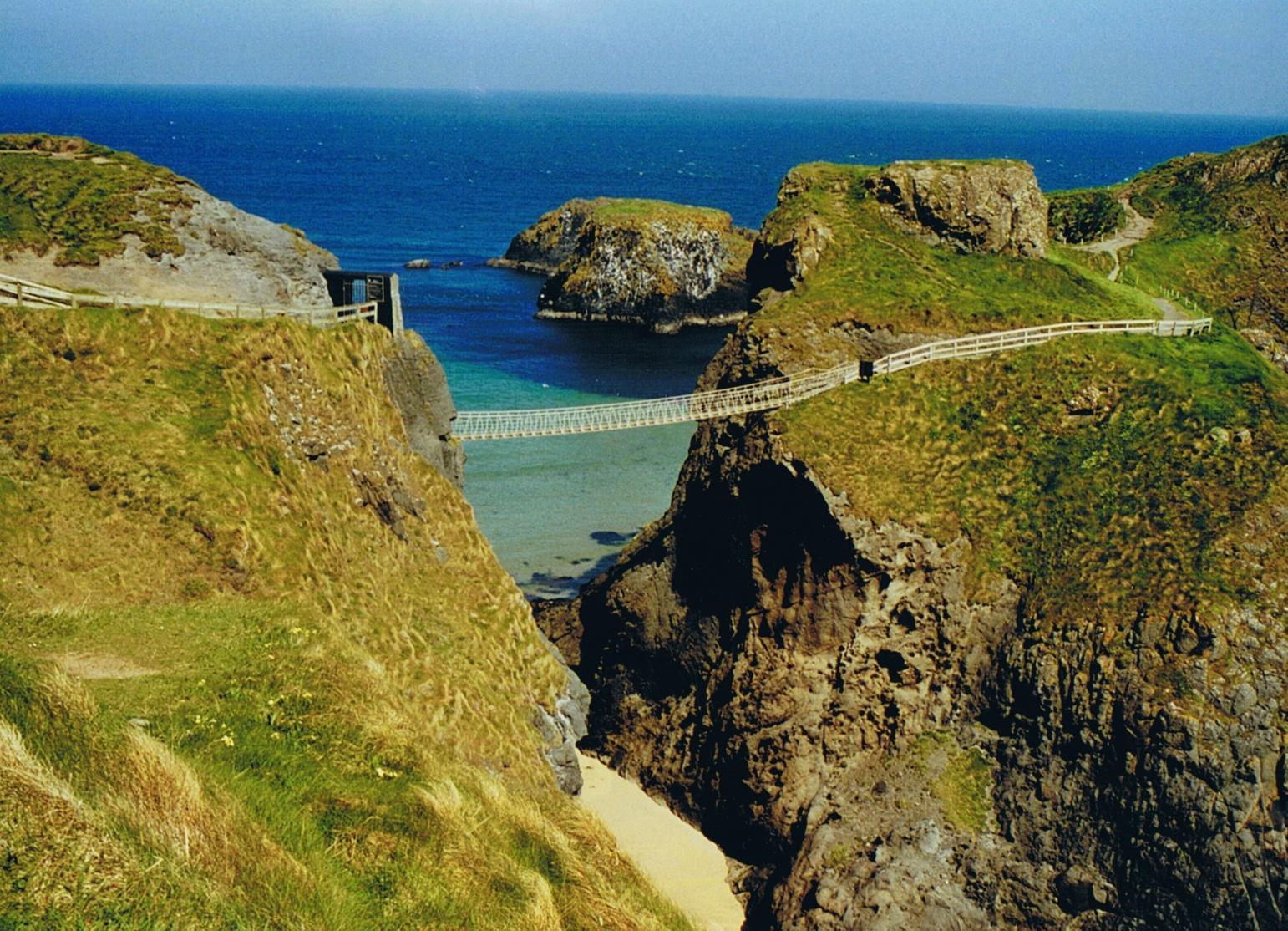 I would recommend a stop at the Carrick-a-rede rope bridge, take a short hike to the bridge and enjoy spectacular views from the bridge and the Island. The bridge was built by Salmon fishermen and had lats spaced far apart with one rope hand rail. The bridge today is a lot more sturdy and is run by the national trust. Travel on past whitepark beach and the village of Ballintoy before coming to the highlight of the Antrim coastal drive, The Giants Causeway. The Giants causeway is made of 40,000 interlocking columns formed by volcanic activity 50 million years ago. Click for information on a day tour to the Giants causeway